CROFT LANE – BY RAY GRASSO // MELBOURNE STREET FEATURE FRIDAY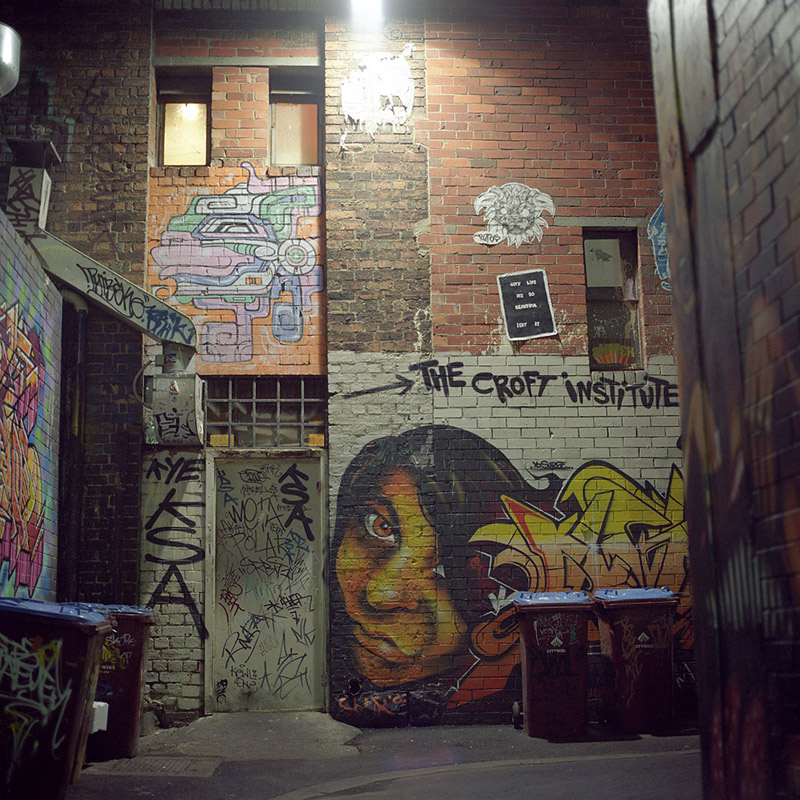 I met Ray on a photowalk organised by Dave from Melbourne by Foot, and was stoked to have a look at his Hassleblad. We stopped briefly at the entrance to The Croft Institute where this super detailed night shot was taken of the street art/signage.
Ray has some awesome work up on his website A Strange Kind of Madness, I recommend a look. He also posts photos as 'grass' on flickr.