another friendly cyclist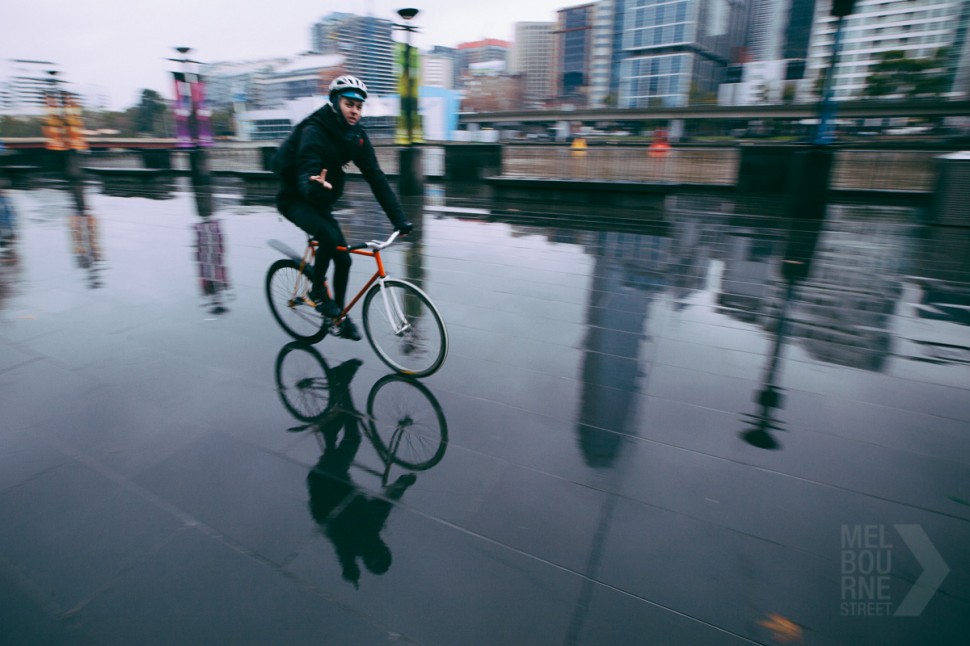 Hey, Melbourne cyclists, what's with the attitude?
Don't get me wrong, I'm no saint on the bike, and have whacked my fair share of car windows after dangerous cut-offs and near misses. But there are some cyclists who are different; their default reaction to anything happening along their ride is anger. Like this guy who gave me the finger for taking his photo. Now, I don't really care, it's kind of funny and makes the photo more interesting, but I've never had a pedestrian do that to me. And check out these guys from a post last year, waiting at the lights. Why so srs?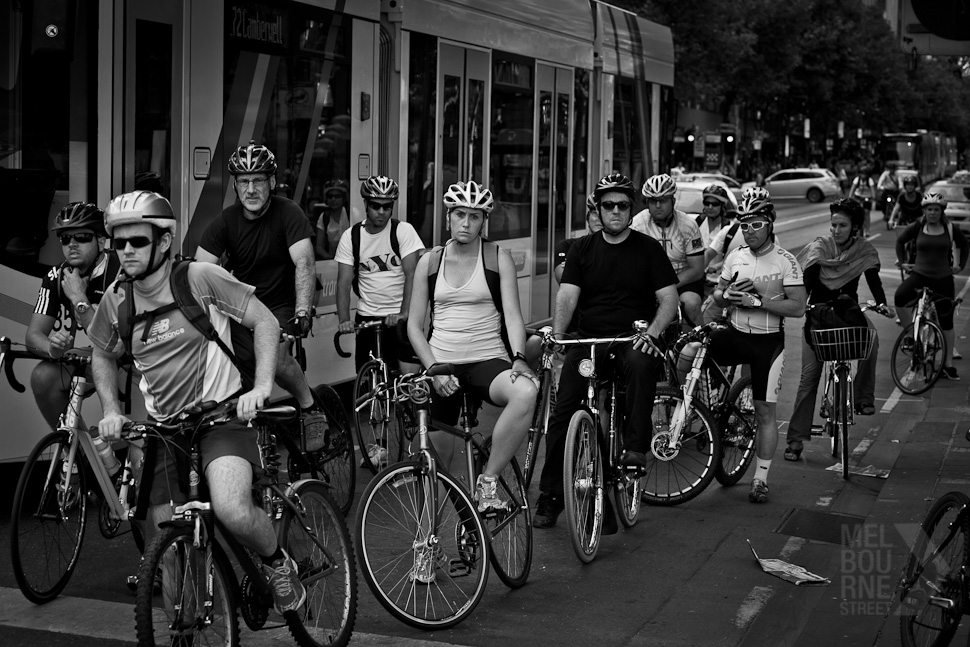 Recently I had to calm down a middle aged lady who was literally screaming at some pedestrians to get off the bike path. It was a beautifully calm, sunny day along a tree-lined stretch of separated bike path. Yet this woman was ready to snap at anything that got in her way.
Maybe it's the media coverage that keeps telling us how dangerous it is to ride a bicycle, that gives people a defensive, me-versus-the-world mindset when they saddle up. Maybe it's the occasional abuse and aggressive 'get off the road' behaviour of some drivers when they get behind the wheel that riles up emotions. Or maybe people are just generally more grumpy than I had thought. Anyway, my advice?
JUST ENJOY THE RIDE.