down and out by Sean O'Brien (Hewlbane) // Melbourne Street Feature Friday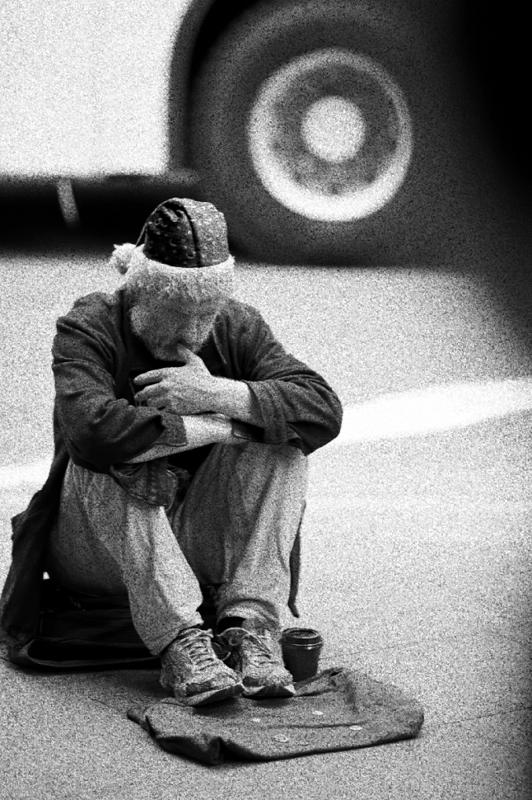 From the artist:

Christmas is just around the corner, and it is supposed to be a time for giving – so that all can receive. However, by contrast some people have additional burdens of:
– not being seen as part of mainstream society;
– suffering problems in relation to their mental and physical health, often complicated by dependencies;
– being stigmatised, and or ignored;
– being deprived of the full experience of acceptance and the gift of receiving;
– not having the opportunity to participate in the act of giving; and
– seeing how the fortunate others easily 'turn-their-back'.
This image attempts to show how a 'down-and-out' person:
– is basically 'marooned' to the exclusion of others, even though they are on a bustling inner city intersection;
– is almost passive in their act of 'sending-their-message'; and
– is contrasted against a vehicle and its wheel – symbolic of particular resources that guarantee mainstream acceptance, mobility and the ability to be procure, give and receive.
Amongst other styles, Sean presents some excellent black and white street photography sets on his flickr photostream.