The Welcome Dinner Project at Highpoint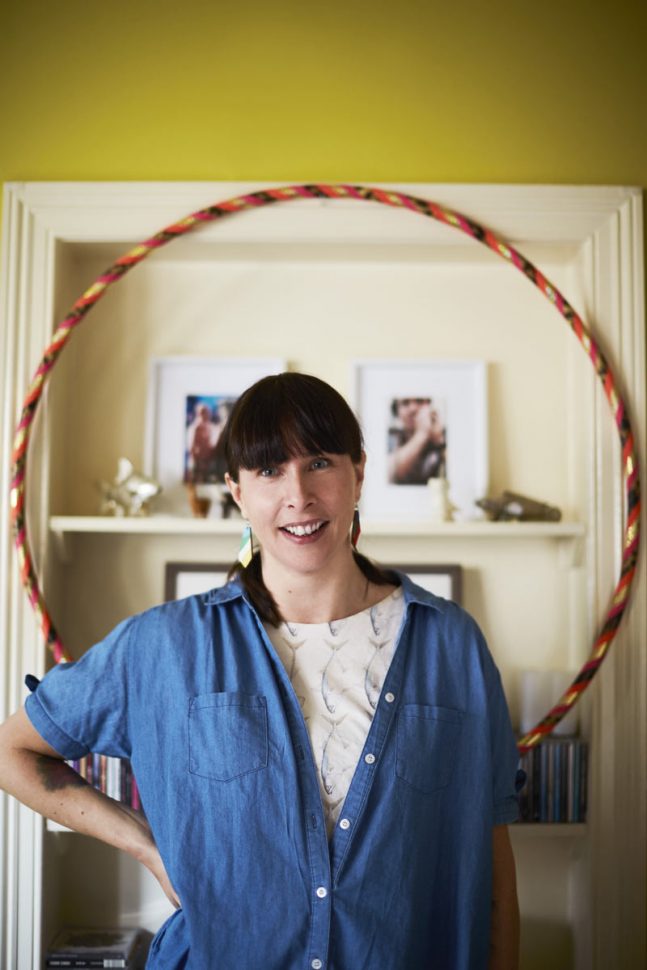 The Welcome Dinner Project is a great little piece of local community work that aims to create new friendships and a welcoming vibe to streets and suburbs around Melbourne.
They're currently starting to get some big companies on board the project, including the Highpoint shopping center in Melbourne's West, who are putting on a dinner for 100 strong locals this coming Tuesday. They're also helping fund a photography essay around the project, which brings a personal connection to some of the amazing stories behind those involved and affected by the program.
Dana Such joined about a year ago and answered a few questions (including a good looking curry recipe). Also her nickname is 'Banana' which is awesome.
What is your full name, nickname and age?
Dana Such, Banana, 36
How long have you resided in Melbourne's West and what do you enjoy most about living in this part of the city?
When I first moved to Melbourne (5 years ago) I moved to Altona, then moved into Brunswick, then 2 years ago moved back to the West because I missed it. I enjoy it's authenticity and cultural diversity.
How did you become involved with The Welcome Dinner Project and how has the organisation helped you to become more involved in your community?
I learnt about the WDP on The Project over a year ago and registered to attend a dinner. From my first dinner I knew I wanted to be more involved. It's such a simple idea to bring people together and build support, friendships and community. The project has got me out of my bubble of friends and work to make connections with other people in my community. I think it can be hard to make these connections unless you have an avenue to meet people. People with children often establish community connections through school for me it was the WDP!
What is the dish you created for The Welcome Dinner Project photoshoot and why is it special to you?
I made dahl and saag curry dishes. A friends mum taught me how to make this dish years ago. My friends mum didn't speak english and I don't speak punjabi so our cooking sessions were a way for us to get to know each other.
Do you see food as a way to bring people together? (i.e. Does food play large role in your social experiences?)
Absolutely! Everyone likes food. Yes, dinners out and at my home or friends houses is a big part of my social life.
What are your 5 favourite ingredients when cooking?
I only have 3 go to dishes so it's basically the ingredients to those! Curry, Fajitas and sushi are the dishes I alternate when cooking for more than myself.
Otherwise it's: chilli, spices more generally, chocolate, more chocolate and Google recipe search.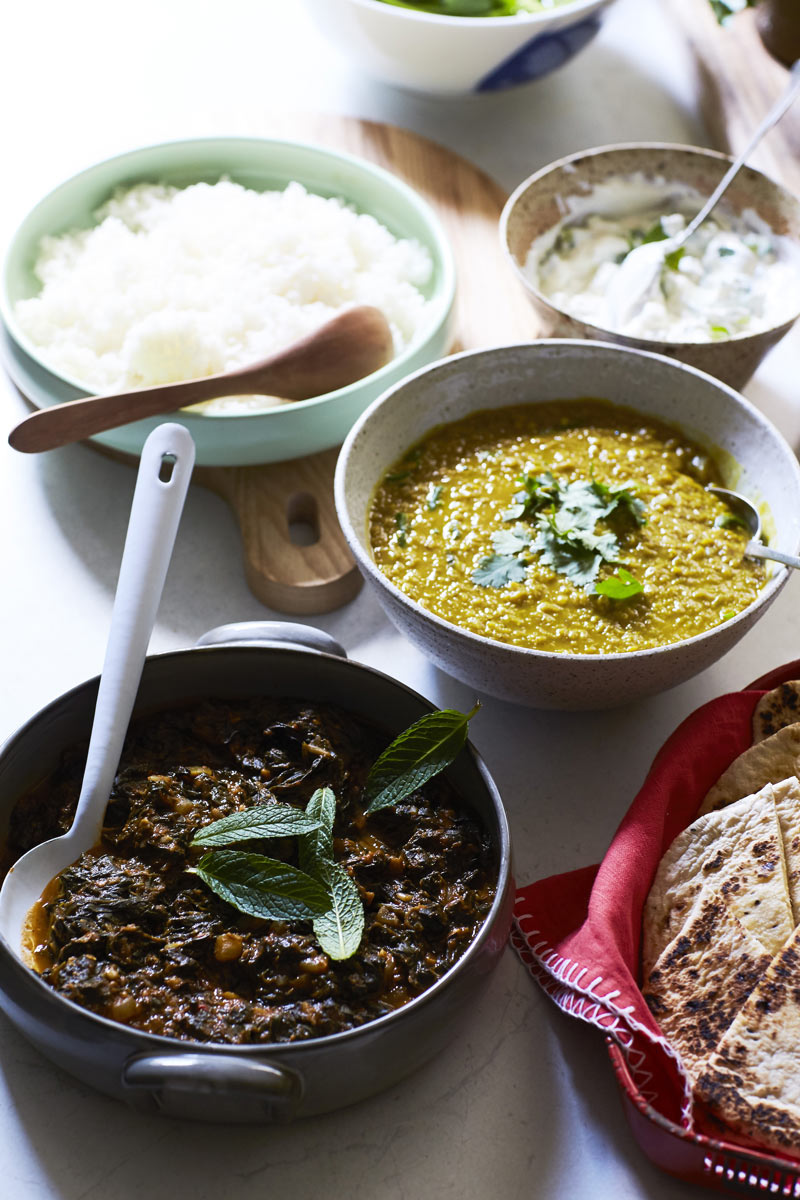 Do you have any welcoming advice for those who have newly arrived to Melbourne, in particularly Melbourne's West?
Come to a Welcome Dinner to try some delicious food, share stories and meet new people.
Recipe
*Amounts are always guess work depending on how many people I'm cooking for
Spice base: 
Garlic, onion, ginger, garam masala, cumin seeds, cumin powder, chilli, salt and pepper
Method:
Cook over a low heat until garlic and onion is translucent

Separate the paste in half

Add spinach and chopped tomato's to one pot for the saag – cook over a low heat for about 45 mins – 1 hour

Add lentils, water and turmeric to another pot – cook over a low heat for about 45 mins – 1 hour – top up with water if lentils absorb all the water and are still a little hard

Add fresh coriander 

Serve
Details for the upcoming event at Highpoint:
WHAT: 'Welcome to Melbourne' Welcome Dinner
DATE: Tuesday 30 August 2016
TIME: 6pm to 9pm
WHERE: Level One Precinct, Highpoint Shopping Centre, 120 – 200 Rosamond Road, Maribyrnong VIC 4210
COST: FREE. Bring a dish to share
To learn more about The Welcome Dinner Project go to joining the dots

To register for Highpoint's 'Welcome to Melbourne' community Welcome Dinner, visit www.highpoint.com.au